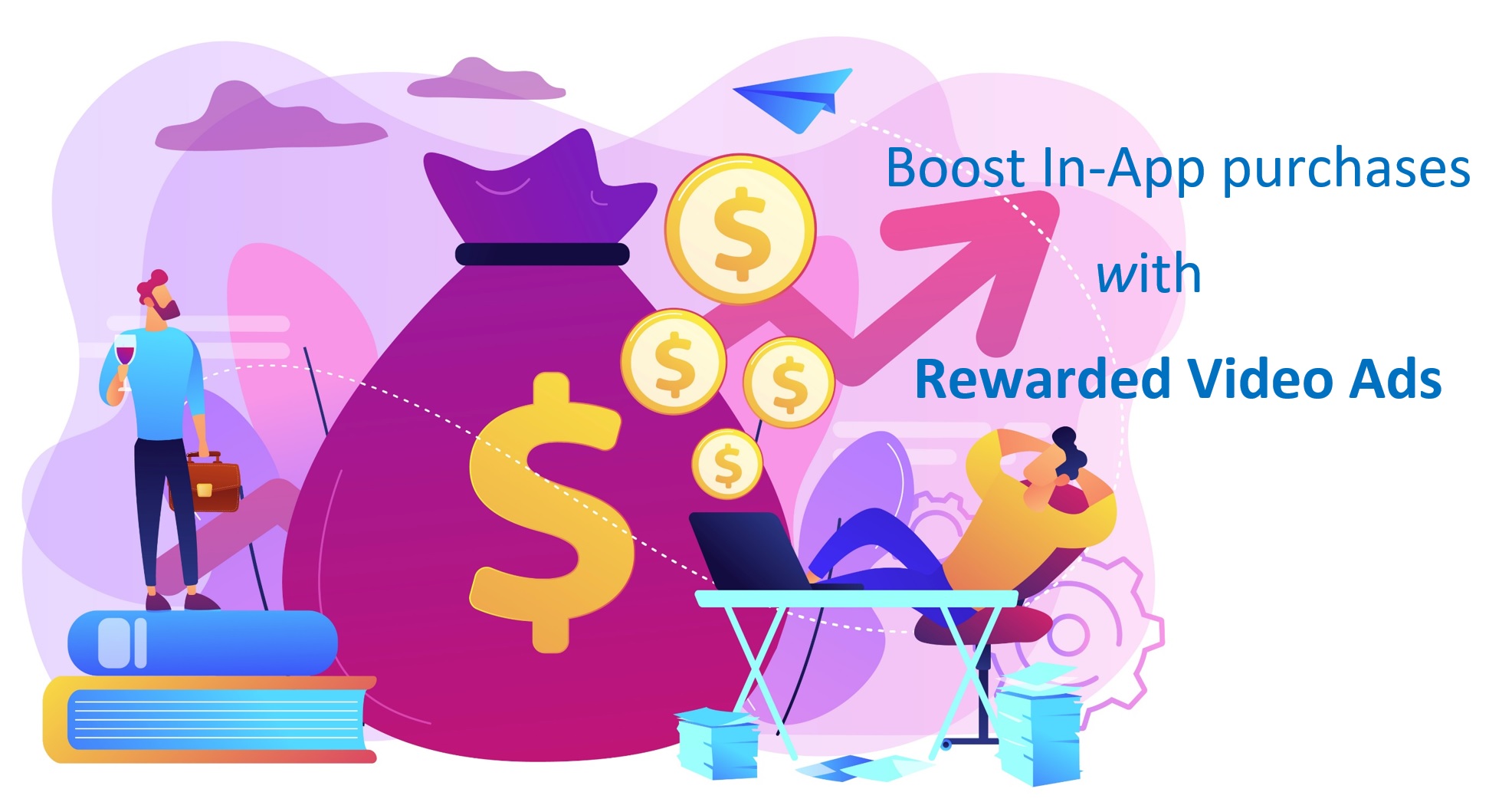 Are you searching for a way to get users of your web/mobile app to make additional purchases? You might not realize that rewarded video ads are one of the best options you have. This type of ad format offers a new experience for those who haven't yet made an in-app purchase.
Users who receive some kind of reward for watching a video are six times more likely to make a purchase in the future. In addition, it's been shown that those who see rewarded ads spend four times more on in-app purchases. So it's a win-win for you.
What's an In-App Purchase?
In simple terms, it is a purchase that someone makes within an application on their phone or tablet. In-app purchases can also be subscriptions or might offer extra features for the person using the app.
Some examples of in-app purchases include:
Bonus levels for games
The removal of advertisements
An upgrade to a pro edition
A full game unlock
In-app purchases can also be consumable items in games, like extra health points, game currency, or new visual items for players to show off to others in the app.
What's the Benefit of In-App Purchases?
The main benefit of in-app purchases for a developer is a source of income. You can choose to offer a free or inexpensive app and include several types of in-app purchases. Consumers may download the app to try it out, see that extra features are available for a fee and pay for those.
What's even better is that the revenue you can generate from in-app purchases is 20 times more than what a pay-to-download app will bring in. So in-app purchases are the ultimate way to monetize any app you choose to release.
Alternatives to In-App Purchases
There are various ways to monetize your web/mobile app other than in-app purchases. Some of your options are listed below:
Email Lists – An easy way to make users see and engage with your content.
Advertising – Offers an easy way to offset the cost of providing a free app.
Sponsors – Provides a way to be seen by a customer base you're interested in.
SMS Marketing – Quick method of sending out promotions, updates, contests, etc.
Each of these methods has its own set of pros and cons. There's also no reason you can't try out several of these methods of monetizing your app. You can include in-app purchases while also having typical ads, an email list, and SMS marketing.
Reward Video Ad Monetization
In-app purchases are a great way to increase the revenue an app developer sees from free apps. When you incorporate reward video ads, this becomes even more evident. Since customers are more likely to buy your packages, subscriptions, and features after being rewarded for watching a video, the two are a perfect pair.
Offer unexpected and exciting rewards with your videos to make users interested in spending more time on the app. Then all you need to do is sit back and wait for those purchases to come rolling in.