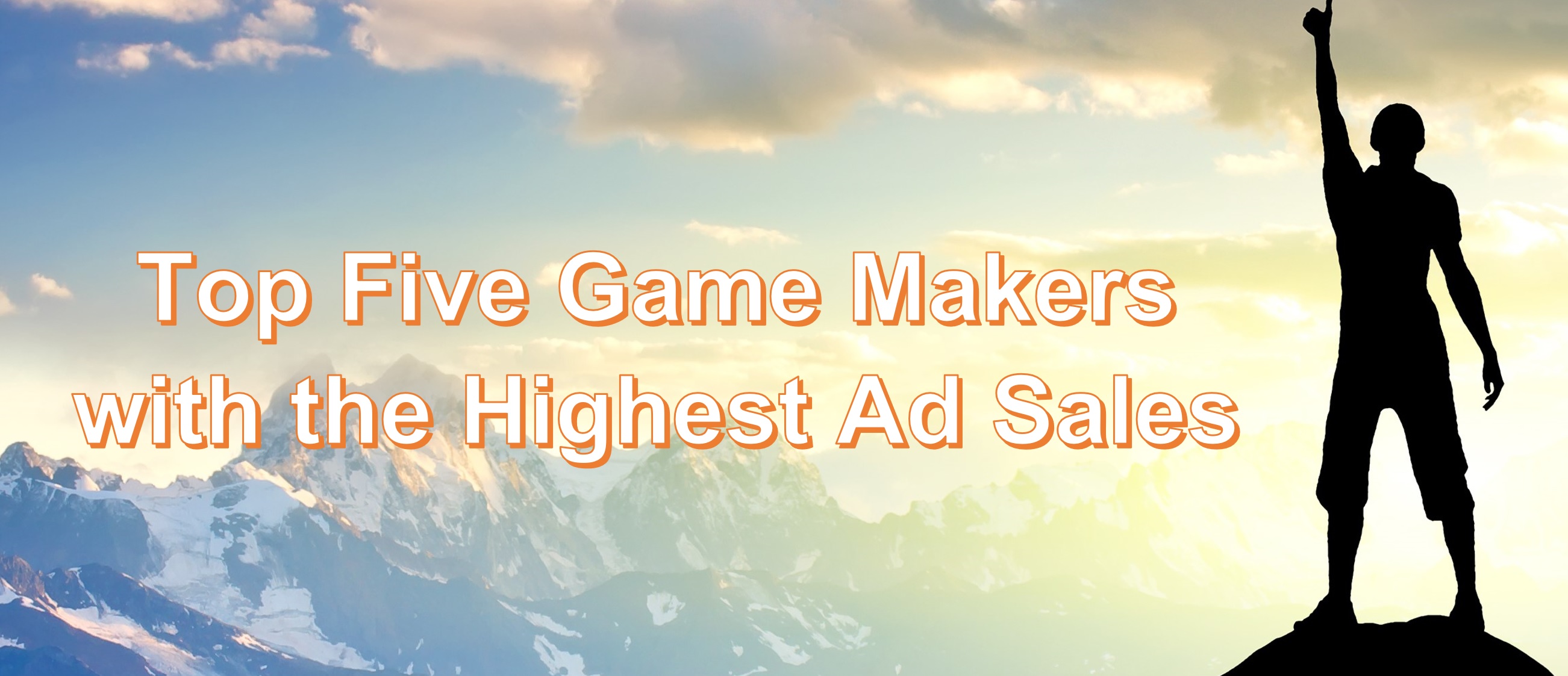 Have you ever wondered which game developers out there are creating games that make massive money from ad sales? Especially with the introduction of Reward Video Ads, these companies are making a bulk of their revenues from Ad Sales, most importantly, Reward Video Ads
Supercell is a developer based in Finland that was founded in 2010. You will probably be familiar with their Clash of Clans label, although their Hay Day label has also brought in millions of dollars. This is a company that creates freemium games with in-app purchases as well as advertisements. The company is worth over $2 billion dollars and counts as one of the richest mobile game developers of all time.
Another name that might be familiar to you is Candy Crush Saga, which is brought to the world by the company King Digital Entertainment. This developer has roots going back to 2003 and is located in Sweden. While they had some trouble at the start, they are now one of the largest developers in the world with revenue in the billions. In addition to Candy Crush, King is known for Diamond Digger Saga, Bubble Witch Sage, and Pet Rescue Saga.
Next up is GungHo from Japan which focuses on building games for mobile platforms. This company is best known for creating Ragnarok DS for the Nintendo, but that isn't the game that brought in the most money. That title goes to Puzzle & Dragons which has earned over a billion dollars for the company. The company is consistently impacting the Japanese game market and bridging over to the West quickly.
Another billion-dollar mobile company that utilizes ads in their games is Machine Zone, which was founded in 2008 in California. Their two most popular games include Mobile Strike and Game of War: Fire Age, which are both top 10 ranked gaming titles. This brand is known for its promotional videos featuring everyone from Arnold Schwarzenegger and Mariah Carey. If you are looking for inspiration about how to do mobile ads right, you can find it there.
If you have touched the Internet in the last 15 years, you've probably come across a mobile game by Zynga. This game developer launched in 2007 in San Francisco and has been gaining steam ever since that moment. The most well-known game by the company is Farmville, but it has also put out ChefVille, Farmville 2, and Texas HoldEm Poker. All of these games utilize mobile ads and do so to make millions of dollars.
Some of the other top gaming companies to make great use of ads include Netmarble Games, EA Mobile, Kabam, Com2uS, and Gameloft. While there are all sorts of ways to market games, ads continue to be prevalent and these huge developers prove that it can be done right, even over the long term.