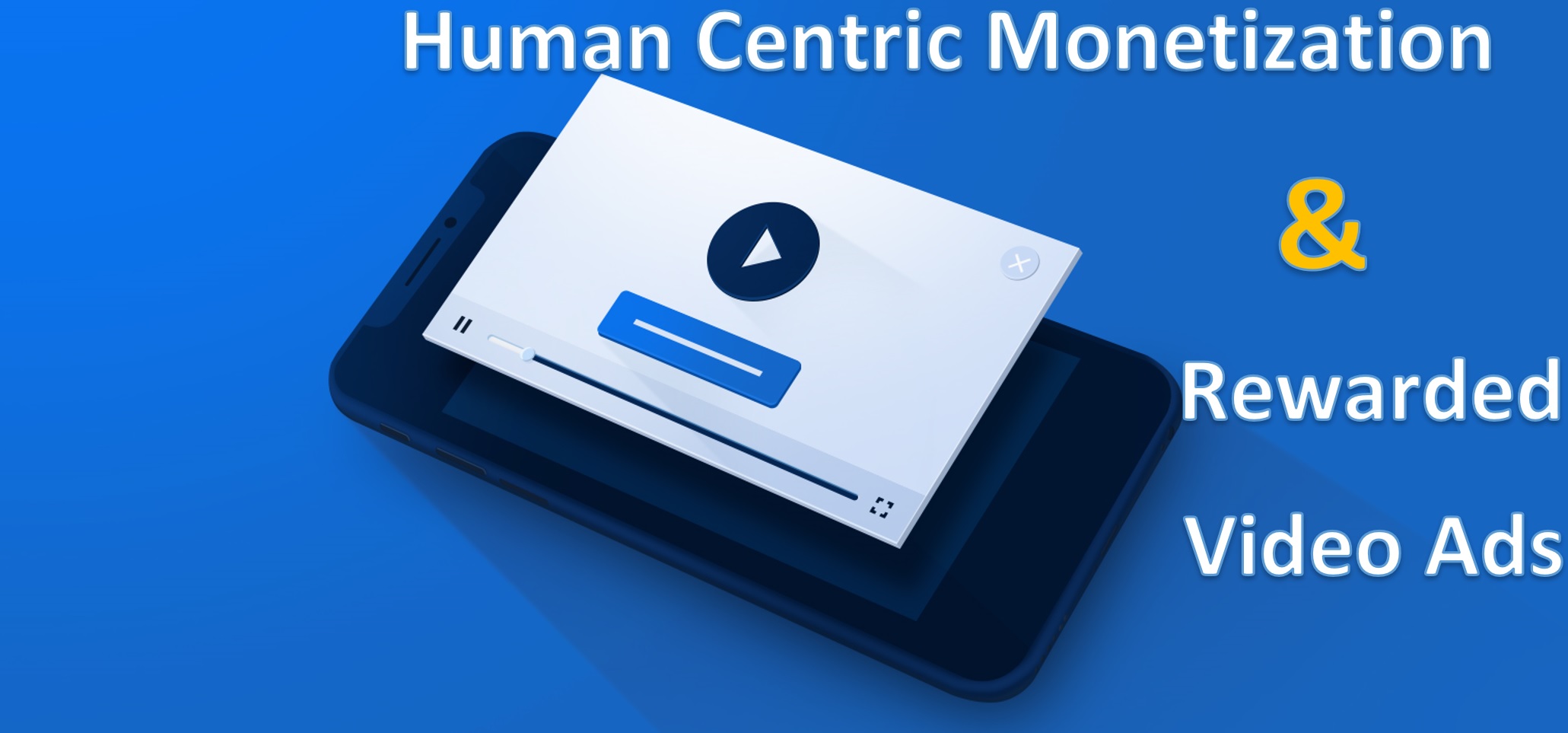 If you select 100 people randomly and ask, "Do you Like watching Ads?". It is not difficult to imagine the outcome.
People do not like seeing or watching Ads!
However, Rewarded Ads are changing this love hate relationship. Its not that people don't like ads; they just want an immediate reward for spending 30 seconds of their lives. A good example of Rewarded Video Ads is the game industry.
More than 80% of games provide rewarded video ads to get decent rewards to the player base and in return, generate revenue.
What are Rewarded Video Ads?
Rewarded Video Ads are advertising that encourages players to interact with video ads for an in-game reward. This benefits the user by providing an in-game bonus (ex. currencies or extra life) for watching a sponsored ad.
Rewarded Video Ads are skippable so the Ad watching experience doesn't spoil the gaming experience.
This format creates a positive game-flow for the publishers, advertisers, and gamers alike. In turn, it enables game publishers to generate more revenue while advertisers gain needed exposure to the targeted audience. The player ends up with a better gaming experience and an improved chance of progressing through the game.
Here are some benefits that you could expect from Rewarded Video Ads :
Better player retention through rewards
It helps monetize a more extensive player base
It doesn't interfere with the flow of the game
It is entirely optional for the player
It brings in a secondary source of income for the developers
It is relatively cheap to implement (check AppLixir)
Some examples of Rewarded Video Ads in your everyday life
Candy Crush Saga
Candy Crush Saga provides extra lives and some in-game boosts that help you clear stages much more quickly. This is where devs can give a buff to the players to progress through the game stages.
UNO Mobile
UNO takes a spin on the rewards and provides a multiplier for the rewards if you win a game. You can get the average amount of coins or watch an ad for a 2x multiplier on the number of coins you will receive.
Shadow Fight 4
Shadow Fight directly provides a set amount of gems for watching a video ad. This is how you can enable the players to go ahead watch the video for extra in-game currency.
The benefit of understanding Human Psychology while Monetizing
In gaming, there is the achievement component, which includes the want to advance in the game, the interest in the rules and system of the game, and the want to compete with others. In most F2P games, this part is a pure labor. That is, gamers spend loads of time and perfect their game. Hopefully the effort will translate into growth inside the game.
So when designing a Game, Game developers need to be mindful of not easing or making it difficult. It has to be balanced. For gamers that are finding it hard, you give the option to pay or watch an Ad.
By perfectly balancing this human need to progress / compete inside a game with ways to get by using other means (Pay or Reward Video Ad), you Motivate gamers to Play more
Players get to choose the ads they watch, which brings in rewards for completing the ad. This helps retain gamers for an extended period of game time encouraging players to play more; watch more ads in return for decent in-game rewards.
On the other hand, annoying interruptions while playing is a huge turn-off. Game developers should be very mindful not to disrupt 'engaged-users' with Interstitial or popup Ads.
Human centric game monetization design is an essential part of the success of a game. As a game developer, the last thing you want to do is pay to acquire users, annoy users and send them off to another game with a better Game and Monetization design. Here are some user centric game monetization designs that you can follow while designing your Game.
There are more examples of Human centric Monetization designs at www.applixir.com and are happy to work with you in your In-Game monetization design, in particular HTML5 Free-to-play Games.