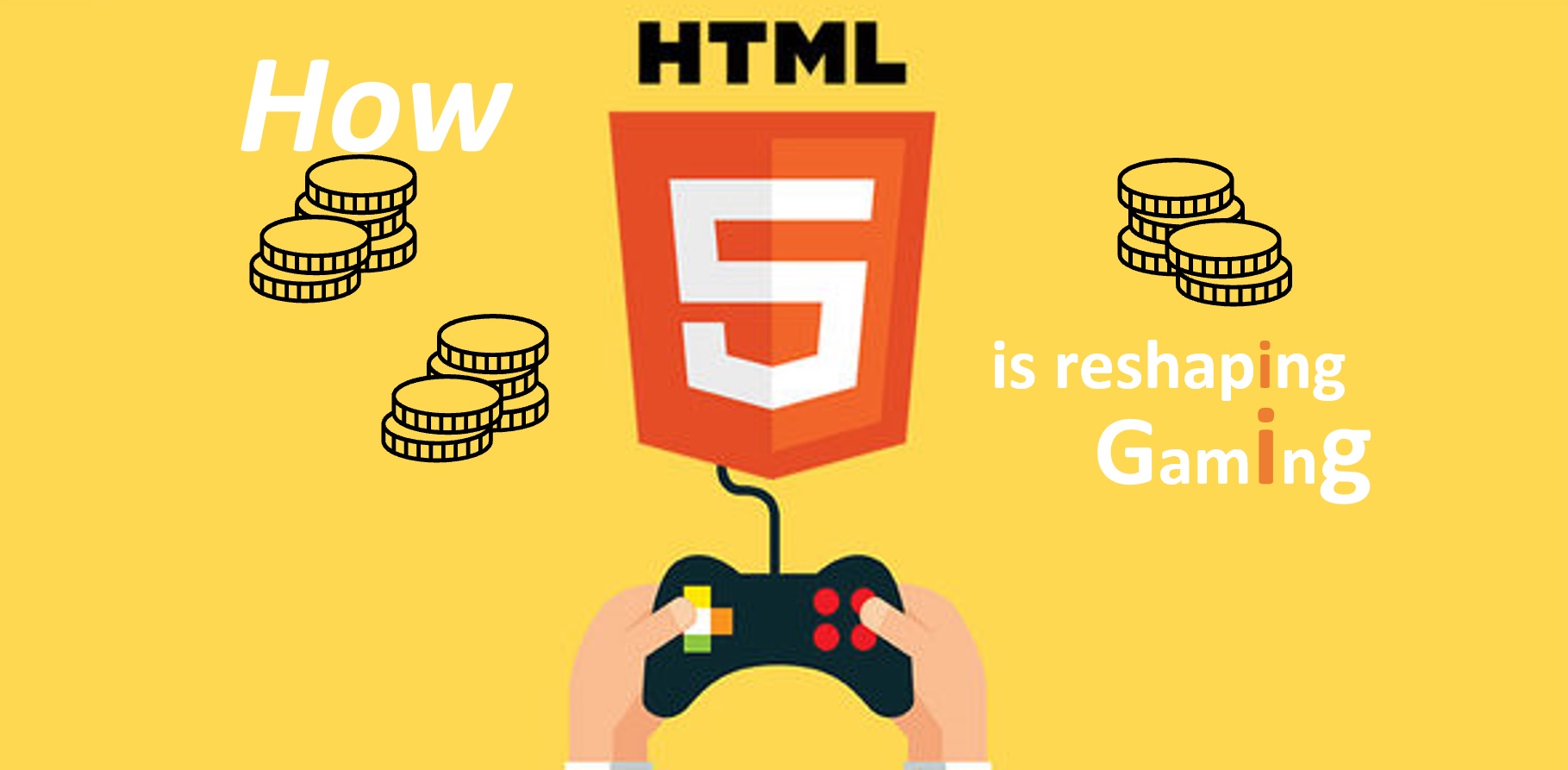 Before the inception of HTML5, game development was dependent heavily on C++ and JavaScript. The development of games in the two languages was complex and dependent on stringent hardware to play games. The users had to comply with the strict requirements of games, needed to spend more money and download to play their favorite games.
Its use in application development opened a new world of opportunities for the developers. HTML5 offered more speed and better picture quality that became the key points of its success on the web for development of games. Let's find out what led to such massive demand for HTML5 in the game development.
Why is HTML5 Becoming a Popular Game Development Platform?
Since the emergence of HTML5 as a powerful platform for game development, the trend of game development has changed over the years. The idea of using this language for game development is getting popular among the game developers because HTML5 offers a platform to build a game that works on multiple platforms. It has a rich suite of functionality to create amazing experiences on the web. It gives a lightweight solution for development and dispenses the requirements of complex system hardware and most importantly flash support to run the games in browsers.
HTML5 Instant Games are Viral
The competitive edge of HTML5 games is that they integrate with other applications seamlessly and run in browsers without needing to download extra plugins. The ease to play HTML5 games has offered unlimited opportunities for companies to take advantage of this technology. Big companies like Facebook have already introduced HTML5 games on social media through Facebook Instant Games and have integrated these games in messenger for their users. There is a massive potential of these games without any limitation. Since the games are viewed as web content, it is effortless to share the games on the web.
Developers Love HTML5
HTML5 has brought a revolution to the web, and it is silently taking over all obsolete technologies. There are tons of reasons developers would love HTML5 for game development. The core advantage of using HTML5 is its simplicity to use and wider accessibility on the web. HTML5 doesn't need the support of flash player and other media plugins to add support for videos and audios for game development. The language doesn't involve any complex coding, mobile-friendly and easily interacts with the different applications. The coolest thing about HTML5 is access to local storage on the client's system. HTML5 game engines help to develop modern games in less time and get rid of technical intricacies, making it effortless to create more interactive games. Another advantage of using HTML5 is that the applications made using this language automatically updates for users, and no manual updating is required. The platform is conducive for future developments and will become a big hit in the future that will boost its demand in the market.
HTML5 Works on Multiple Platforms
When a developer starts planning to develop a game, he always considers cross-platform compatibility because it gives wider access and rapid development for all platforms. It saves enormous costs and time, which otherwise would have needed to design the game to run on multiple operating systems. A single code for all systems and applications allow developers to quickly code for games while consuming fewer resources.
Monetizing HTML5 is Easy
Before the introduction of HTML5 for gaming development, it was a nightmare for companies to market to monetize the games as it needs a different approach. Since more options of advertising were available for content sites, game developers were reluctant to get the full potential of revenues despite having millions of loyal users to their games. Video ads are the major game-changers in the monetization of video games. Besides there are many easy methods for monetization of HTML5 games are available like pop-ups, in-game purchases, and several rewards help to monetize games developed in HTML5.
Applixir Makes HTML5 Games Monetization Easy
Applixir introduces a unique way of monetizing HTML5 games by rewarding players with unique content. This advertising program differentiates from the rest with its unique in-app video ads, promising users to watch videos and get the reward. The advertising program empowers users to initiate ads rather than forcing/interrupting them in the middle of their gameplay. Applixir pays the highest CPM rates and allows developers to generate more revenues through the games. The advertising program suits all the platforms, including web and mobile games. The core benefits of Applixir are as follows:
Multi-platform advertising
High User Engagement
Employing the best industry practices
Helps to generate more revenues
Final Words
HTML5 offers cutting edge essential features like 3D graphics, local storage support, audio library, APIs and most importantly, its compatibility with all modern browsers. It provides a platform for game development with great usability, easy to update, promotion and monetization of games. HTML5 will offer new possibilities for game development, create more user-friendly, rich-featured and quality games.